EFFECTS OF METFORMIN AND INSULIN ON MORPHOLOGY, STEREOLOGY AND MEAN MORPHOMETRIC DIFFUSION CAPACITY IN DIABETIC PLACENTA
Keywords:
Gastational Diabetes Mellitus, Diabetes, Insulin, Metformin, Placenta, Stereology
Abstract
Background: Insulin given for the treatment of GDM is associated with hypoxic changes whereas Metformin has beneficial micro-vascular effects on the placenta. This comparative drug study was conducted with objectives to compare the effects of Metformin and Insulin on the morphology and stereology in gestational diabetes. And to calculate and compare the mean morphometric diffusion capacity for oxygen in Metformin and Insulin treated gestational diabetics. Methods: This clinical trial was conducted from Jan 2018 to Feb 2019 in the Department of Pharmacology, Basic Medical Sciences Institute, in collaboration with the Department of Obstetrics and Gynaecology, Jinnah Postgraduate Medical Centre, Karachi. Out of 136 high-risk females, 83 confirmed gestational diabetics were enrolled in second trimester and were further randomised into Group A (oral Metformin therapy) and Group B (subcutaneous Insulin therapy). They were followed till term and after delivery. Collected placentae (35 in each group) were subjected to gross, microscopic and detailed stereological study. Results: Placental weight on gross, hypoxic changes such as immature villi, chorangiosis and syncytial knots on light microscopic morphology, placental volume, the total volume of placental villi and total volume of foetal connective tissue on stereology were significantly more in Insulin-treated diabetic placentae whereas the mean villi diameter and mean morphometric diffusion capacity was significantly more in Metformin-treated placentae. Conclusion: Metformin-treated placentae were significantly different as compared to the insulin-treated placenta. Metformin treated placentae showed better morphometric diffusion capacity for oxygen than insulin treated placentae.
Pak J Physiol 2022;18(2):22?7
Downloads
Download data is not yet available.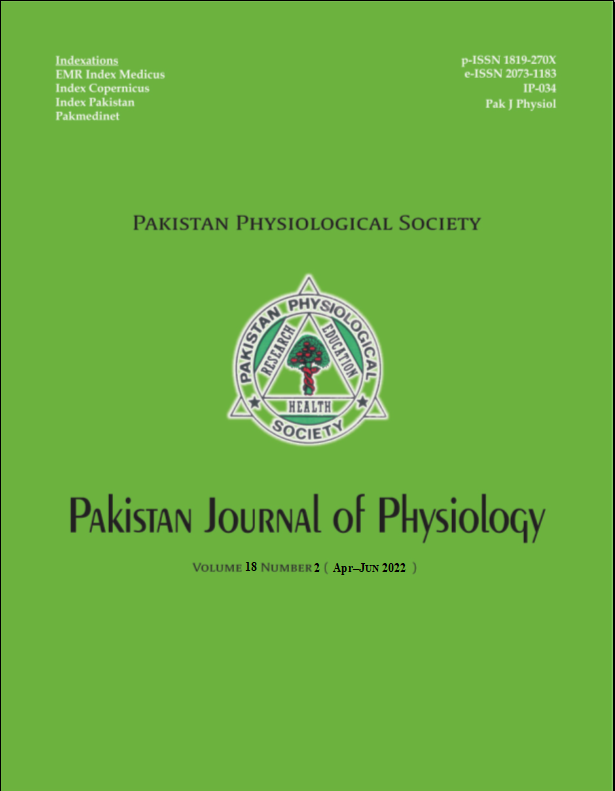 Downloads
How to Cite
1.
Arshad R, Azam F, Shaheen A. EFFECTS OF METFORMIN AND INSULIN ON MORPHOLOGY, STEREOLOGY AND MEAN MORPHOMETRIC DIFFUSION CAPACITY IN DIABETIC PLACENTA. Pak J Phsyiol [Internet]. 2022 Jun. 30 [cited 2023 Dec. 5];18(2):22-7. Available from: https://pjp.pps.org.pk/index.php/PJP/article/view/1420
License
Pakistan Journal of Physiology, Pak J Physiol, PJP is FREE for research and academic purposes. It can be freely downloaded and stored, printed, presented, cited and quoted with full reference of, and acknowledgement to the PJP.