NIGELLA SATIVA: ROLE IN IRON OVERLOAD
Keywords:
Thalassemia, Iron overload, Nigella stiva, Mice, Clinical trial
Abstract
Background: In thalassemia patients, iron is overloaded because of multiple blood transfusions. This overloaded iron can damage the organs badly which is a major cause of death in these patients. Iron overload in thalassemia major can only be treated by removing the excessive iron through different chelating agents. Commercially available chelating agents are costly and associated with multiple adverse effects. Effectiveness of naturally present chelators is under study. This study was conducted to explore the chelating effect of one of commonly used herb Nigella sativa. Methods: This experimental, randomized controlled trial was conducted in Zoology Department, Government College University, Lahore in its multidisciplinary laboratory. A total of 36 male albino mice were divided into three groups, 12 in each group. Iron was overloaded in groups 2 and 3 by intravenous injections of iron dextran (0.1 ml/g body weight) for 15 days on daily basis. After 15 days, iron dextran injection was discontinued, and mice were allowed to feed on Nigella sativa (200 mg/Kg body weight) for further 15 days. Blood sampling was done at baseline, 15, and 30 days to analyse iron concentration in serum, heart, kidney, and liver. Data was analysed using Student's t-test. Results: The artificially administered iron in mice increased the iron levels in serum, liver, heart and kidneys to a significant level while administration of N. sativa significantly decreased these levels. Conclusione propose clinical trials of Nigella sativa in thalassemia major patients as an adjunct therapy to explore its efficacy and safety.
Pak J Physiol 2021;17(2):20–3
Downloads
Download data is not yet available.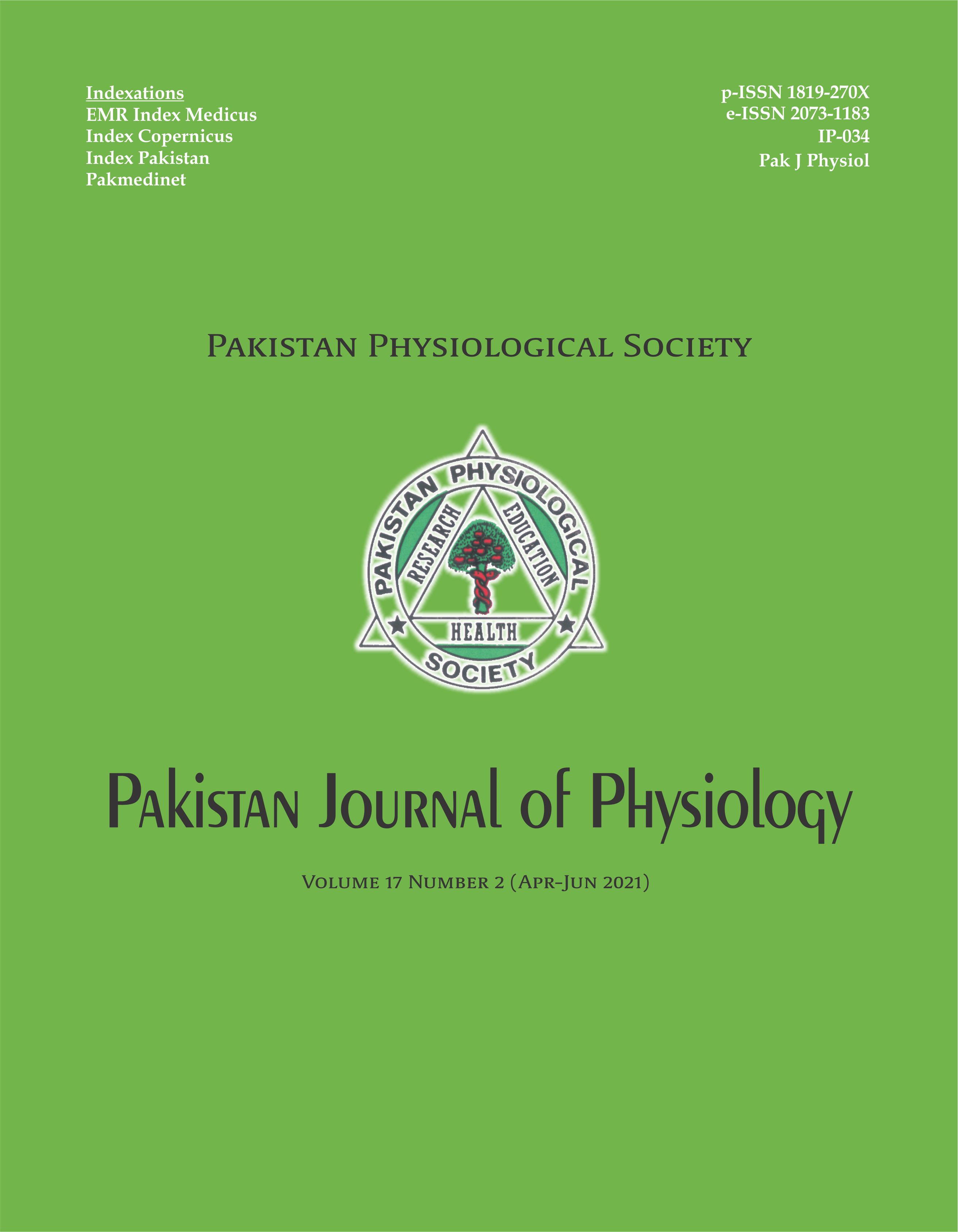 Downloads
How to Cite
1.
Naeem M, Razaq M, Naeem U, Rafique S, Ajmal K, Murad T. NIGELLA SATIVA: ROLE IN IRON OVERLOAD. Pak J Phsyiol [Internet]. 2021 Jun. 30 [cited 2023 Dec. 5];17(2):20-3. Available from: https://pjp.pps.org.pk/index.php/PJP/article/view/1303
License
Pakistan Journal of Physiology, Pak J Physiol, PJP is FREE for research and academic purposes. It can be freely downloaded and stored, printed, presented, cited and quoted with full reference of, and acknowledgement to the PJP.