SIBLING RELATIONSHIP AND EXPRESSION OF ANGER AMONG THE CHILDREN OF WORKING WOMEN
Keywords:
Sibling, Conflict, Anger expression, Relationship, Family
Abstract
Abstract
Background: Maternal presence or absence influences the quality of relationship between the siblings. The quality of sibling relationship is affected by the quantity of time the mother spends with her children.
Aim of the Study: Present research was aimed to investigate the sibling relationship and expression of anger in children of working women. The main objective of the study was to explore an association between the quality of sibling relationship and the quality of time given by a working mother.
Material and Method: A sample of 150 participants who were the children of working women was drawn through purposive sampling technique with age range 11to 12 years having one or more than one sibling. Demographic Information Sheet, Sibling Relationship Inventory and Child Anger Expression Scale were used to collect data.
Results: Results indicated that number of working hours of the mothers was emerged as the strongest predictors of the conflicted sibling relationship and accounted for 51 % of variance in conflicted sibling relationship. The result also indicated that children living in nuclear family had more external anger, hostility & violence and hostility as compare to the children living in joint family system.
Conclusion: On the base of results, it is suggested that sibling relationship are badly affected by the mere presence of the mother. A working mother who spends maximum time in her office is unable to settle down the conflicts arose between the siblings.
Downloads
Download data is not yet available.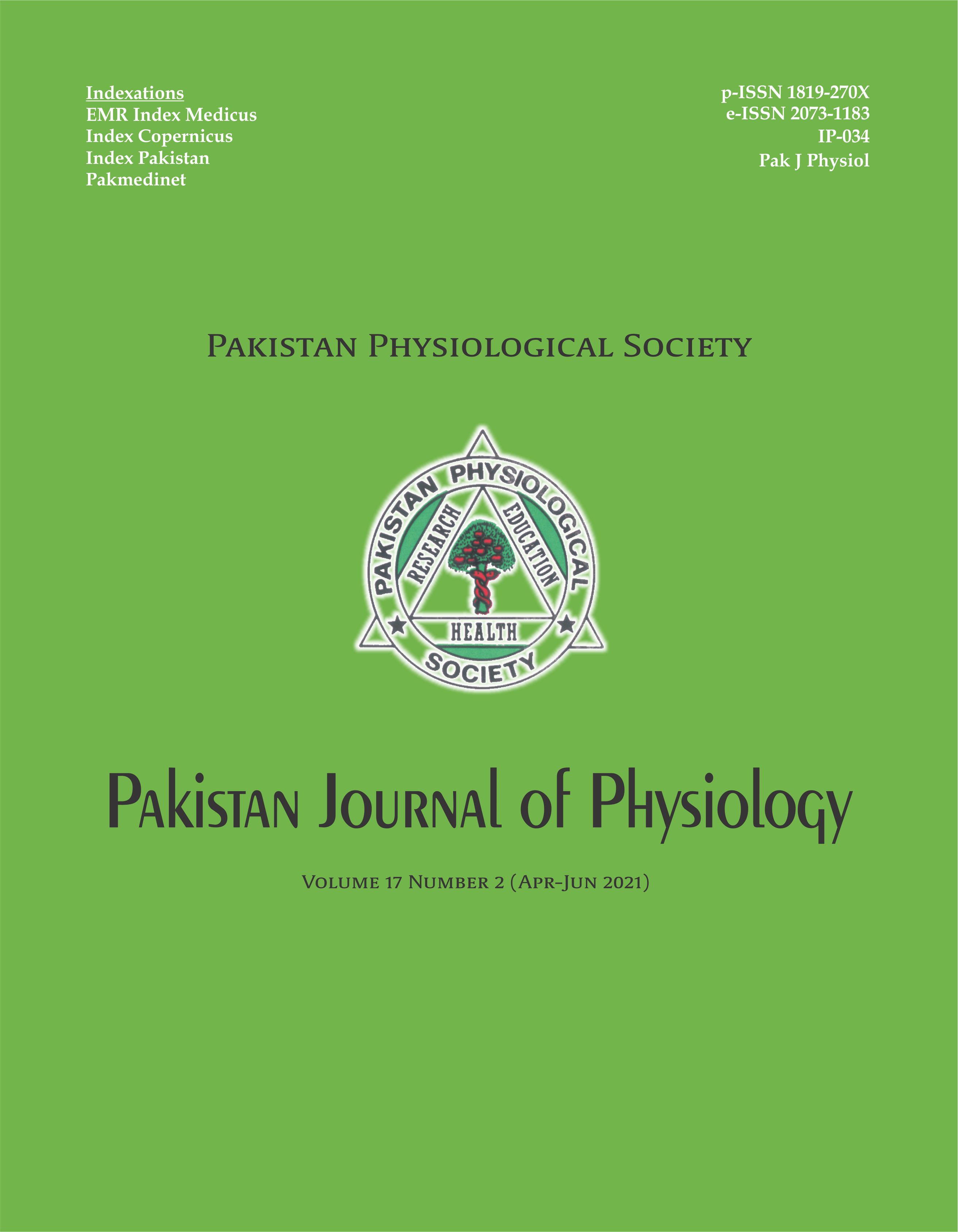 Downloads
How to Cite
1.
Khan S, Meher Z. SIBLING RELATIONSHIP AND EXPRESSION OF ANGER AMONG THE CHILDREN OF WORKING WOMEN. Pak J Phsyiol [Internet]. 2021 Jun. 30 [cited 2023 Dec. 5];17(2):38-41. Available from: https://pjp.pps.org.pk/index.php/PJP/article/view/1265
License
Pakistan Journal of Physiology, Pak J Physiol, PJP is FREE for research and academic purposes. It can be freely downloaded and stored, printed, presented, cited and quoted with full reference of, and acknowledgement to the PJP.